A powerful conversational engine
Modular architecture, fine-grained Context Handling and ease to integrate.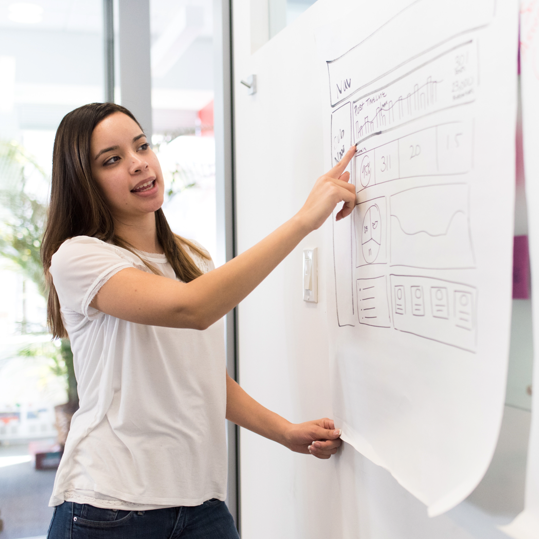 A flexible engine in a tool designed for the entire team
The OpenDialog conversation engine makes it possible to fine-tune conversations to your specific needs and ensure the best possible outcome is achieved.
The web-based management interface gives your entire team access to understand and manage every aspect of the applicatio
Big Picture and Small Details Covered
The OpenDialog architecture allows you to intervene exactly where and when you need to do so. The combination of a robust out of the box tool and that it can be extended to deal with your specific needs, makes it the perfect platform for long-term growth.​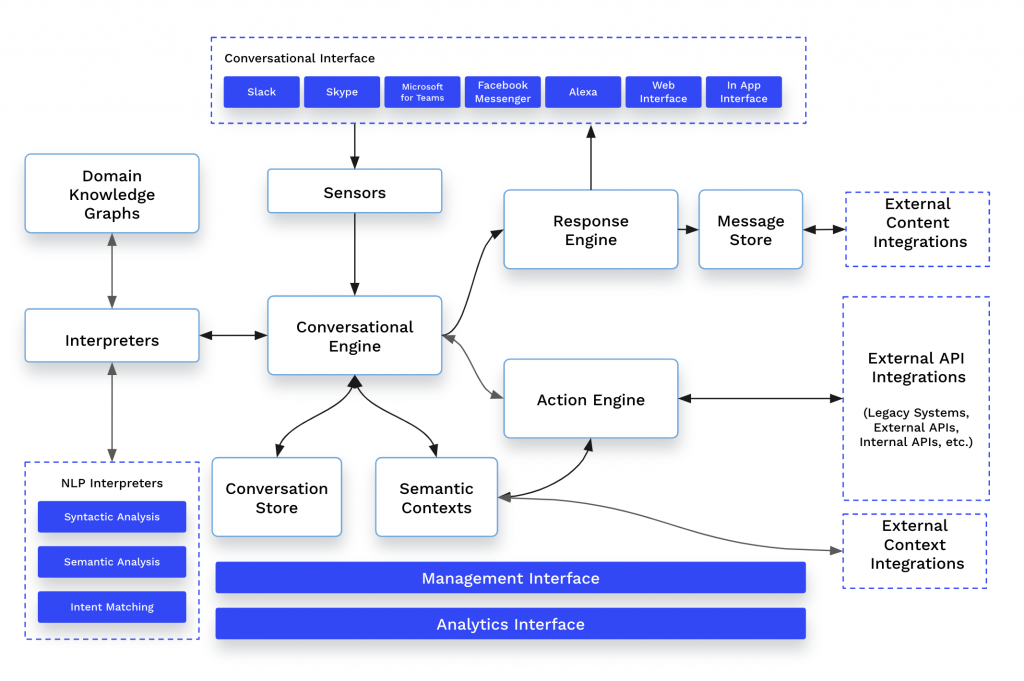 Integrate & Extend As Required
Open-Source
OpenDialog is open-source software. This means you can integrate and extend without comprise.
Secure
You own your data. OpenDialog allows you to ensure the highest data privacy standards. Suitable for regulated industries.
Pluggable
A fully-modular and pluggable architecture means that you can compose the solution that is right for you.
Scalable
OpenDialog supports automated scalability and flexible resource usage to ensure the best configuration for your needs.
API-Based
You can interact with the OpenDialog Conversation Engine through an API enabling you to deploy conversations in any environment.
Explainable
Conversational choices can be tracked and investigated providing you with a safe and trusted automation environment.
Translatable
OpenDialog applications support internationalisation and localisation through the innovative way they separate the conversation flow from messaging.
Testable
Conversations can be tested in a variety of ways (both automated and non) to ensure that what gets deployed will act as expected in live environments.
Conversational Interface Integrations
OpenDialog supports multiple interfaces out of the box or through our API you can plug in your own application.
OpenDialog Integrates with a number of different NLU providers or you can integrate with your own.
Get in touch for a showcase of how OpenDialog can help your business Deploy Conversational AI, at scale.
Not Quite Ready To Get Started? Got A Question?

We Love Answering Questions And Sharing Information About OpenDialog. Drop Us A Line And We'll Be In Touch!