How it all Began, and Our Way Forward
OpenDialog began life in the innovation lab at the Conversational AI agency GreenShoot Labs in late 2018.
In early 2019 GreenShoot Labs was acquired by publicly-listed technology group, TPXimpact, formally known as The Panoply. TPXimpact's purpose-driven, digital transformation practice was the ideal platform through which to grow our Conversational AI practice.
Over this time we worked with clients ranging from global brands, governments, startups and non-profits delivering conversational AI solutions.
Whilst collaborating with these clients we realised the need for a tool and method that would help them create delightful, sophisticated conversational experiences at scale while making best use of available AI techniques. And so, OpenDialog was born.
Our mission is to define the methods and build the tools that will enable you to build the best possible conversational experiences. We believe that by automating the right things we can free ourselves to focus on the things that truly matter.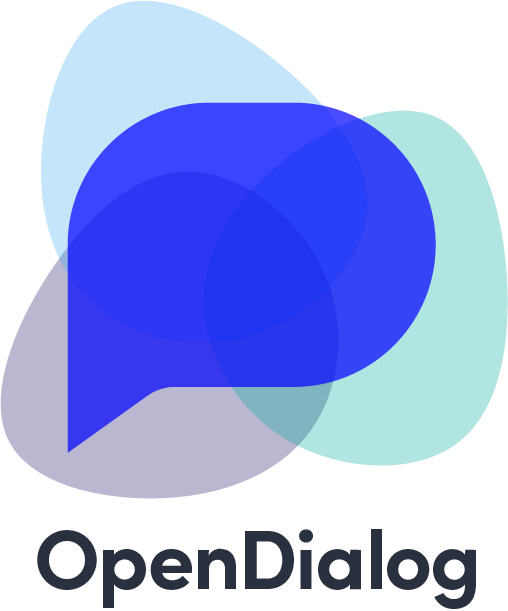 Automated Conversations That Work, Human Conversations That Matter
We care deeply about how automated conversations will evolve digital experiences and make them more accessible to all humans.

OpenDialog is an open-source tool built by a diverse team of practitioners and is an expression of what we think is important around conversation design and development. We have captured some of that thinking in our Manifesto.
The Faces Behind our Success
Pushing the boundaries of Conversational AI further every day.
Ronald Ashri
Founder & CEO
Adam Fowles
Head of Delivery & Operations
Pat Shone
Chief Technology Officer
Maaike Coppens
Chief Design Officer
Elliot Massen
Senior OpenDialog Engineer
Stuart Haigh
Lead OpenDialog Engineer
Vicki Keeley
Lead Frontend Engineer
Candice Almeida
Sales Director
Get in touch for a showcase of how OpenDialog can help your business Deploy Conversational AI, at scale.
Not Quite Ready To Get Started? Got A Question?

We Love Answering Questions And Sharing Information About OpenDialog. Drop Us A Line And We'll Be In Touch!