Meet Increasing Customer Demands With OpenDialog Conversational AI
68% of insurance CEOs say they will focus on customer-centric technologies such as chatbots
Navigating complex claims procedures and policy renewals is a challenge in an age where customer time is limited, and staff are under increasing pressures.
Conversational AI enables insurance companies to recommend the best policies to customers, as well as settle claims and answer FAQ's 24/7 without the need for human interaction. By consolidating and simplifying the claims process, insurers can significantly reduce the time it takes to recommend solutions while improving customer engagement through real-time, valuable support.
Improving The Insurance Process With OpenDialog Conversational AI
One of the biggest challenges for insurers is providing faster, more efficient services for customers while adhering to complex procedures and maximizing sales potential.
A solution that utilizes Conversational AI to automate complex procedures and enable customers to self-serve would allow staff more time to follow potential leads and grow business into the future.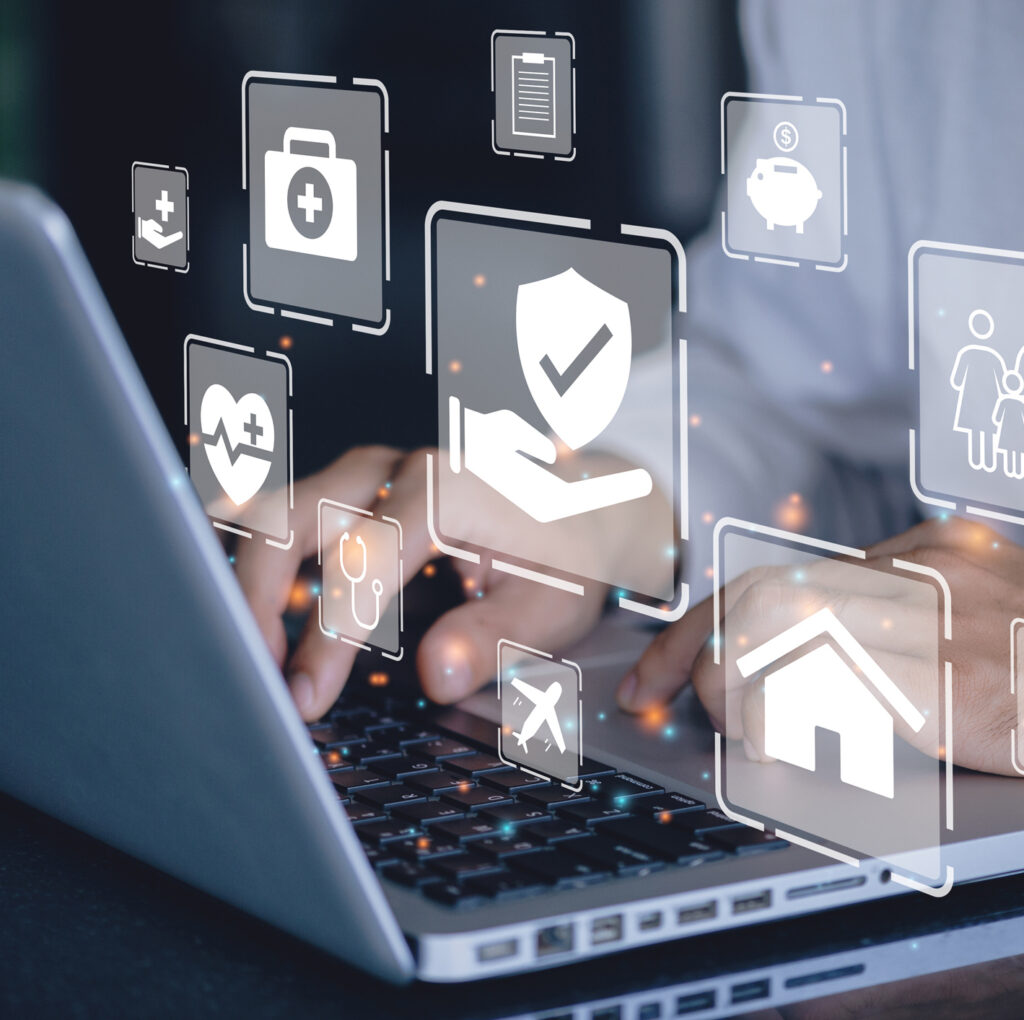 24/7 Personalized Customer Service
Conversational AI digital assistants provide consumers with 24/7 access to personalized products.
Capable of having complex conversations as well as providing answers to simple FAQ's, OpenDialog digital insurance assistants can help customers settle claims as well as purchase new policies, all without the need for human interaction.
Automated Claims And Insurance Quotes With OpenDialog
With access to vast amounts of real-time data along with the ability to generate quotes, calculate premiums and compare policies in an instant, OpenDialog Conversational AI assistants have the potential to save insurers thousands of hours of human labor by automating operations.
Profitable Customer Databases That Ensure Future Growth
Virtual Assistants can be programmed to collect customer data during their conversations, automatically segmenting them into useful categories such as age, risk factors or employment history. This not only helps agents to identify potential leads, but also builds a competitive database, helping insurers to scale into the future with ease.
Conversational AI Converts Leads Into Sales
By personalizing the customer journey and automating processes through Conversational AI, insurers can both improve the customer experience and save many hours of time.
This, in addition to collecting better customer data and using predictive analysis tools, will mean insurance companies can have more control over their future sales.
How Conversational AI can help you
Discover how OpenDialog Conversational AI delivers better experiences and communication to customers, agents, and employees by using natural language powered text and voice Chatbots, Voicebots and intelligent Virtual Assistants.
By requesting a demo, you will get access to a personalized showcase of how OpenDialog Conversational AI
is positively impacting real-world engagement and customer experiences.
Find out how Conversational AI is helping…
Enabling everyone
to leverage Conversational AI
* https://info.kpmg.us/news-perspectives/industry-insights-research/96percent-of-insurance-ceos-indicate-acceleration.html