Read all about the Ins and Outs of OpenDialog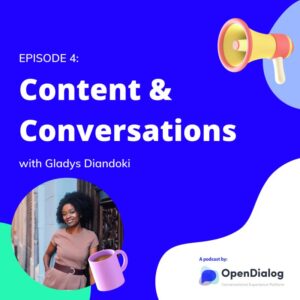 OpenDialogues Podcast
Welcome to the second episode of OpenDialogues, the podcast hosted by Maaike Coppens and Ronald Ashri discussing everything Conversation Design and OpenDialog.
Read More »
Get in touch for a showcase of how OpenDialog can help your business Deploy Conversational AI, at scale.
Not Quite Ready To Get Started? Got A Question?

We Love Answering Questions And Sharing Information About OpenDialog. Drop Us A Line And We'll Be In Touch!