Read all about the Ins and Outs of OpenDialog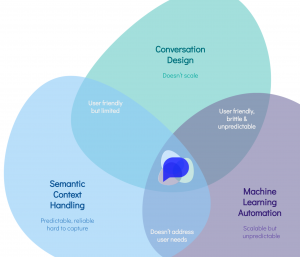 Blog Post
After a couple of years helping clients design and deploy conversational applications (using a variety of existing tools) we realised that something fundamental was missing. Where was the conversational model in conversational design and tooling? So I reached back into my academic AI days and the field of multi-agent research for some help and inspiration. The result is OpenDialog.
Read More »
Get in touch for a showcase of how OpenDialog can help your business Deploy Conversational AI, at scale.
Not Quite Ready To Get Started? Got A Question?

We Love Answering Questions And Sharing Information About OpenDialog. Drop Us A Line And We'll Be In Touch!